Ribstock BBQ Festival Omaha
The story of Ribstock BBQ Festival Omaha centers on the idea of bringing people together for a love of BBQ and community. The concept of hosting a local BBQ festival started with a simple conversation between MBA members and Ribstock Co-founders, Jeff Gehring and Kenny Engelmeyer. Jeff had suggested a BBQ event based his memorable experiences in the south. Kenny loved the idea and decided to take this concept to father and son professional BBQ-ing team, Steve and Jeff Gehring. Having experience with local fundraising, and after seeing Project Wee Care's Distribution day, Steve and Jeff were so excited by what they saw, they couldn't help but jump on board. From there, Ribstock was born!!
Ribstock 2023 continues the themes of business, community, and BBQ, which is truly what this event is all about. There have been so many people within the community and Millard Business Association that have contributed to this event and every year it continues to grow. Ribstock has generated thousands of dollars for our designated charities and we look forward to 2023 being another amazing year.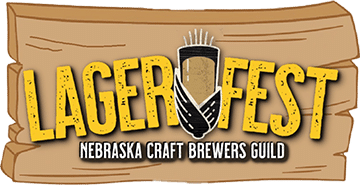 Lager Fest By Nebraska Craft Brewers Guild
The Nebraska Craft Brewers Guild is bringing back Lager Fest for a second year, celebrating the summer's most crushable beer, ciders, and seltzers with a focus on craft lagers. With 25+ Nebraska craft producers, there will be something for everyone! Lager Fest will be held at Venues at the Granary (indoors) and run from 4:00 – 8:00 pm. Attendees of Lager Fest will receive free entry into Ribstock ($7 savings) to enjoy the 10+ BBQ vendors, activities, live music, and more!